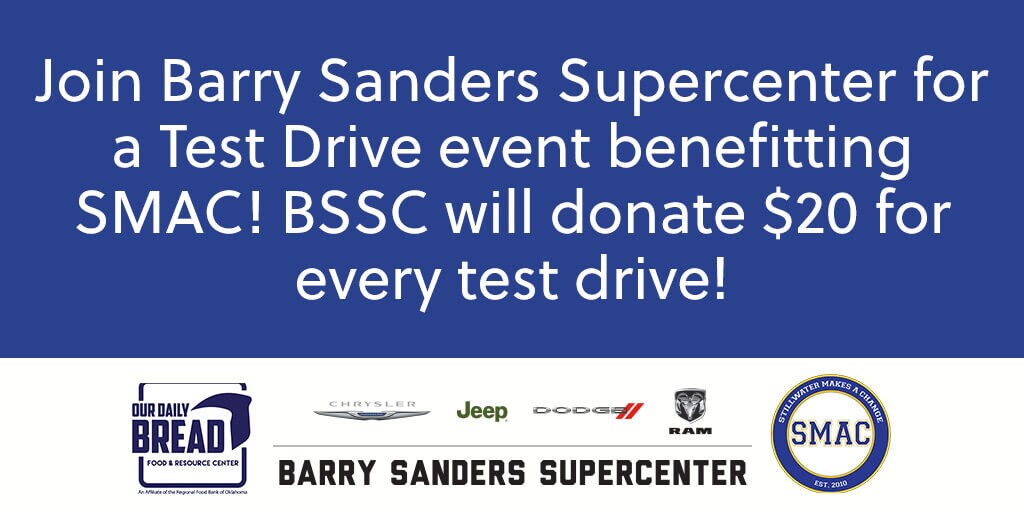 Each year, Barry Sanders Supercenter gets to help Stillwater High School raise money for a local nonprofit during SMAC week. SMAC stands for Stillwater Makes a Change, and that is not an overstatement. Stillwater High School is known for raising over $100,000 for nonprofits during the week. Our dealership helped with this effort by hosting a test drive event where we donated $20 per test drive to the cause.  


This year we were given the opportunity in April to help this school. With the added initiative of our communities we raised substantial funds for this non-profit.  
We wish to personally thank all attendees that visited us to test drive a vehicle, see Mangent, or Snack with SMAC. We look forward to next year's SMAC week with Stillwater High School and its partners.