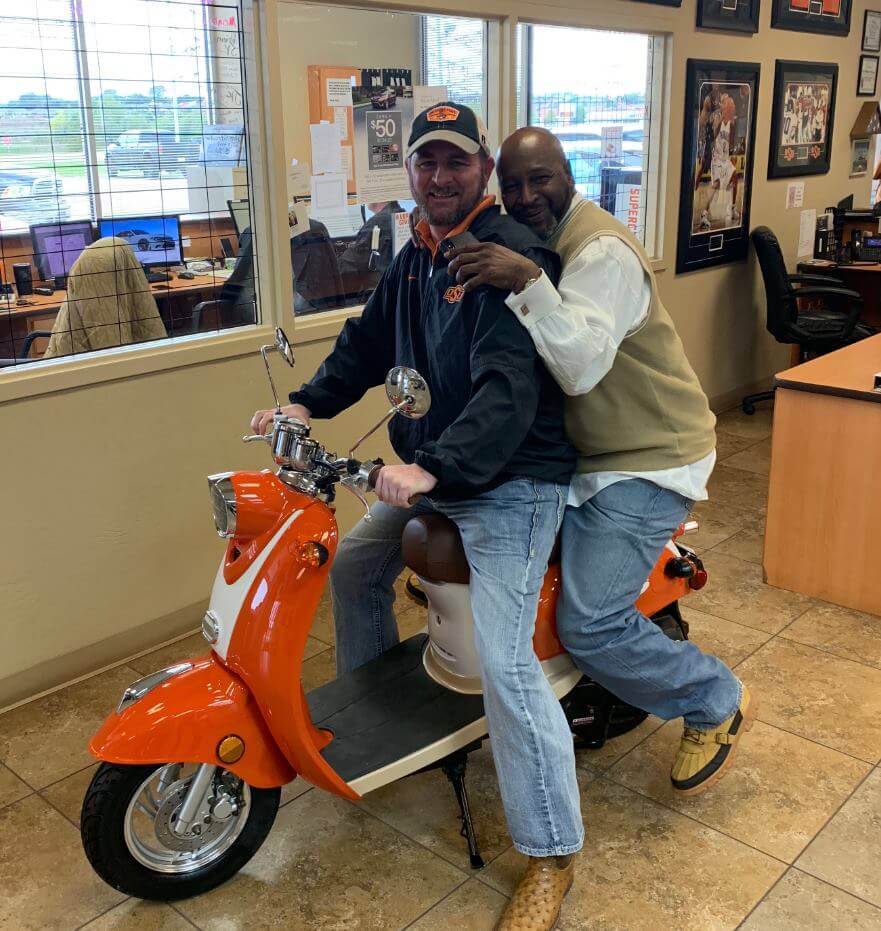 From September of 2018 to November 30th, 2018, Barry Sanders Supercenter ran A Pretty Awesome Scooter Giveaway! Anyone and everyone who followed Barry Sanders Supercenter on Facebook could enter to win the Wolf Islander scooter through filling out the form on the website, liking our
Facebook
 page if they hadn't already, and sharing our Facebook post with their "ride or die" tagged on the post!
It was so much fun to see everyone participate by tagging the people they love and encouraging them to enter our giveaway! 
Our team was tempted to hop on the scooter that sat in the showroom everyday and take it on a joy ride, but instead we got to brag about it on Facebook and invite customers inside from the cold to see it for themselves. It was especially a hit at our Trunk or Treat Halloween
event
!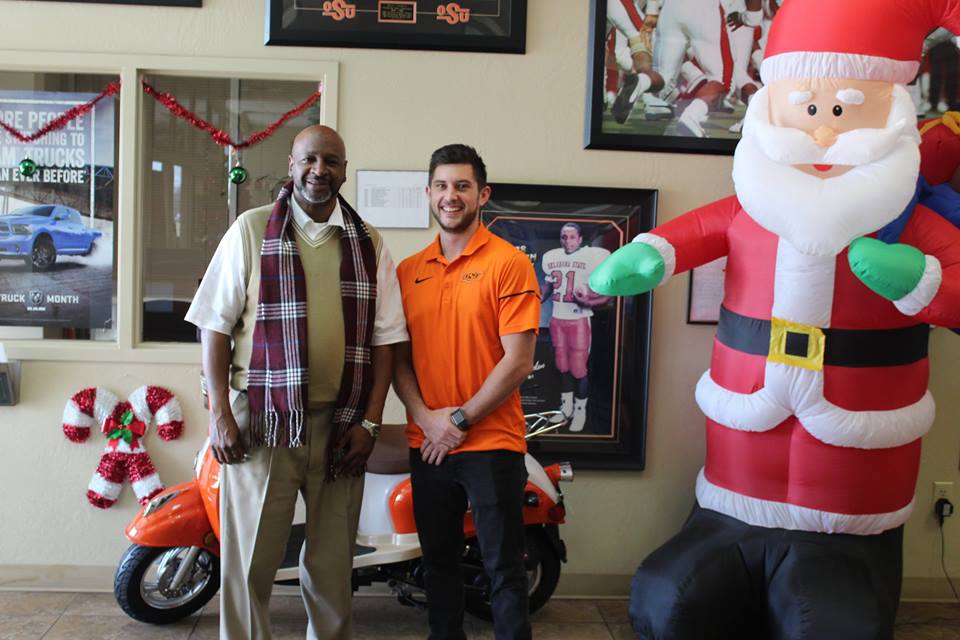 On December 5th, we randomly selected Garrick P. as our A Pretty Awesome Scooter Giveaway winner! Garrick took a break from his Oklahoma State University finals on December 11th to personally pick up the OSU-friendly orange Wolf Islander scooter from Barry Sanders Supercenter! We know it was a well needed break for Garrick.