Warm Winter Wear from Barry Sanders Supercenter
It's that time of the year again! The Barry Sanders Supercenter team is bundling up for the Oklahoma winter weather, but we're also shedding our old winter wear for a great local cause.
Barry Sanders Supercenter is partnering with the Stillwater Public Schools Pioneer Pantry to donate winter wear like coats, gloves, hats, sweatpants, long-sleeves, and scarfs for children in the local Stillwater community. We will be taking donations at the dealership from Monday, November 19th to Wednesday, December 19th!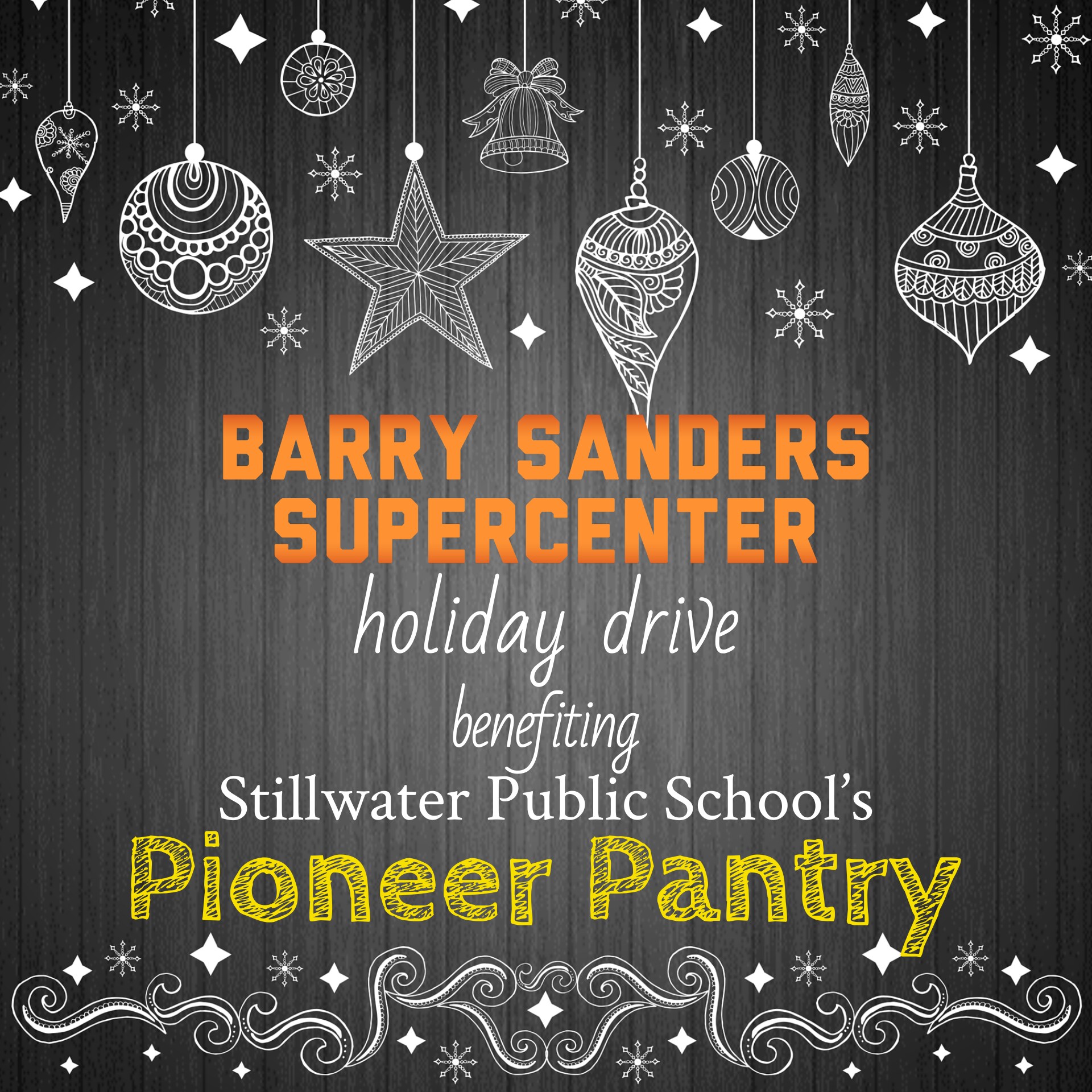 The Pioneer Pantry operates year-round to help students in need. Stillwater sits in Payne County Oklahoma where the poverty rate is 26.4% which includes families of many students in the Stillwater Public School system. Since these children may not have access to everyday household items, the Pioneer Pantry offers hygiene products, school supplies, clothing, footwear, and more.
Barry Sanders Supercenter believes in the work that the Pioneer Pantry does throughout the Stillwater Public School system and is ready to help! All donations will be dispersed throughout the school systems based on which school needs what.
Students can visit the health room or nurse's office at each school to find items or teachers can make requests on behalf of the students. The Stillwater community can email pioneerpantry@stillwaterschools.com to request certain items.
There are no limits to what the students can take from the Pioneer Pantry, but their mantra insists that you give back any way you are able. The mantra states, "Take what you need when you need it, and give what you can when you can."
It's time to give all we can!
This holiday season, feel free to drop donation items for the Stillwater Public Schools Pioneer Pantry at Barry Sanders Supercenter and year-round, you can donate directly at the Stillwater High School lobby.
Along with this holiday drive, Barry Sanders Supercenter is celebrating Fiat Chrysler Automobiles' Black Friday Sales Event and the Big Finish Sales Event starting in December with holiday deals on Chrysler, Jeep, Dodge, and Ram inventory. You can also find great Hyundai Holidays deals at Barry Sanders Supercenter in our new Hyundai inventory.
Like us on Facebook and follow us on Twitter and Instagram to learn more about our holiday drive and various new and used inventory!
We hope all of the Stillwater population stays safe and warm while 2018 comes to a close!