Barry Sanders Supercenter Celebrates Students!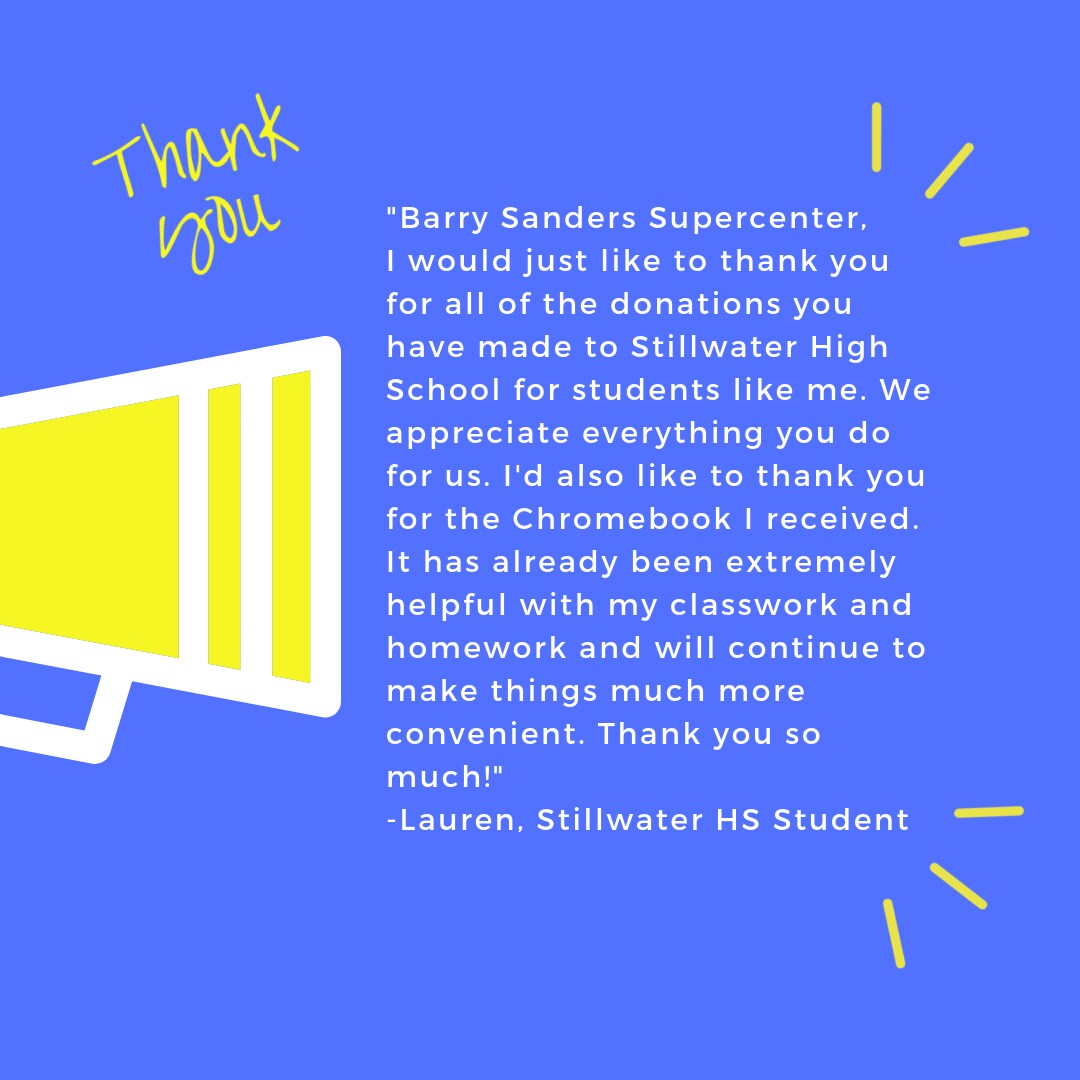 Stillwater High School and Barry Sanders Supercenter partner each school year to give away free technology to intelligent, giving, and successful students in the local Stillwater community. 
This is our 11th year supplying deserving high school students in Stillwater with technology like iPads and Chromebooks. This school year, we'll be giving Chromebooks away to students like Lauren who wrote us a wonderful thank you note! 
The Barry Sanders Supercenter team is happy to help students in the community so that they may succeed in school and have time to help others. 
Barry Sanders says these awards are about more than just the highest GPA or top performing athletic students. The Barry Sanders Supercenter Pioneer Spirit Award is given to those deserving of recognition no matter their GPA, academic history or year. 
Barry Sanders Supercenter and Stillwater High School recognize good deeds, leadership, community service, academic achievements, and talents!
Our dealership staff is also happy to award the teacher of the year with a Pioneer Spirit Award at the end of each year! 
We look forward to our continued partnership with Stillwater High School and supporting Oklahoma students with furthering their education and exploration of technology in order to find and pursue their passions.