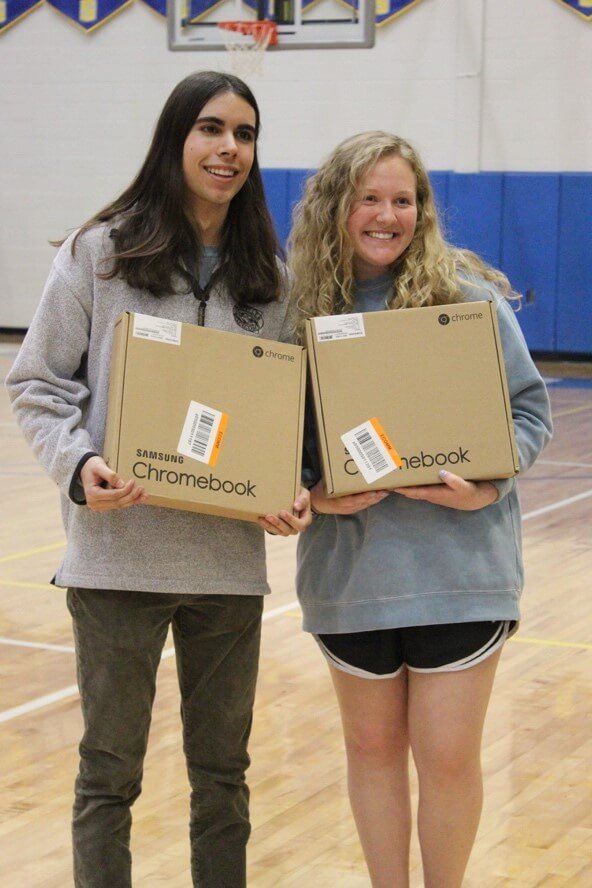 Each year, Barry Sanders Supercenter gets to help Stillwater High School raise money for a local nonprofit during SMAC week. SMAC stands for Stillwater Makes a Change.
Stillwater High School
is known for raising over $100,000 for nonprofits during the week.
Barry Sanders Supercenter was given the privilege of honoring two students with the annual Barry Sanders Pioneer Award this past April. This award is given out to two of members of the student that reflect great leadership and passion for their school. The students were given a Chromebook to use in their future endeavors. 
We wish to thank Principal, Uwe Gordon, for allowing Barry Sanders Supercenter to be such a big part of this week and to benefit the student body and professional staff. "The 100th Barry Sanders Supercenter/Pioneer Pride Award is an amazing achievement", stated by Principal Gordon, "I appreciate Barry Sanders Supercenter for their continued dedication to our amazing students and teachers."
Thank you to the community for being encouraging towards these students, their goals for benefiting communities in the surrounding areas and in their own backyards.